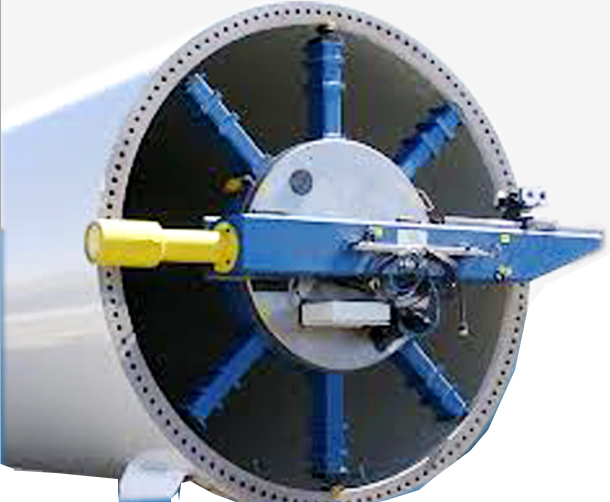 X2000 Circular Mill
X2000 Circular Mill is mainly uses milling processing methods,max cutter dia can reach 2000mm,
Specifically developed for the machining of large flanges, such as wind tower or large crane base machining

It expedites on-site machining of large flanges fand can mill the extremely tight flatness tolerances required for wind tower flanges as well as a surface finish .
The circular mill can be configured for milling or single-point machining as well as grinding operations.

Advantages portable milling machine
Used for on-site milling work such as weld removal
Extremely light weight and easily portable
Pneumatic motor for working in areas where ignition sources are not allowed.
Light yet very strong magnets Guide rail system without moving parts
Air cooling
Light Modular design
Flexible system measurement
Powerful air motor
Feed motor protected inside the frame
Comfortable and safe control system

Compact yet rigid design for hard to reach and limited clearance applications.
Flexible
Cross slide allows mounting of milling spindle on either side of the bed.
An extended ram may be used in conjunction with the more powerful and versatile HSK spindle.
The optional HSK milling head swivel plate accessory allows 360° range of spindle angles.
Optional sub-plates are available for extra bed rigidity and installation versatility.
Quick and Easy Setup

Provide the most powerful guarantee for machining using precise bearing & steady main body, equipped with adjustment leg and Jacking leg, various sizes of feet, Easy and fast to install on site.

Smooth Cutting

All feed of Milling spindle head adopt precision machined dovetail ways and adjustable Turcite-B coated gibes provide smooth accurate travel.

Rotary Joints

Solve the problem of oil hosing winding using rotary joints when the machine is rotating.

Drive Unit
The machine is driven by (2) 3.5HP hydraulic motor to achieve effectively eliminates the gap of the gears and smooth cuttting. Hydraulic power provides the greatest possibility for cutting. It can achieve cuts up to a maximum depth of 2mm on flanges.