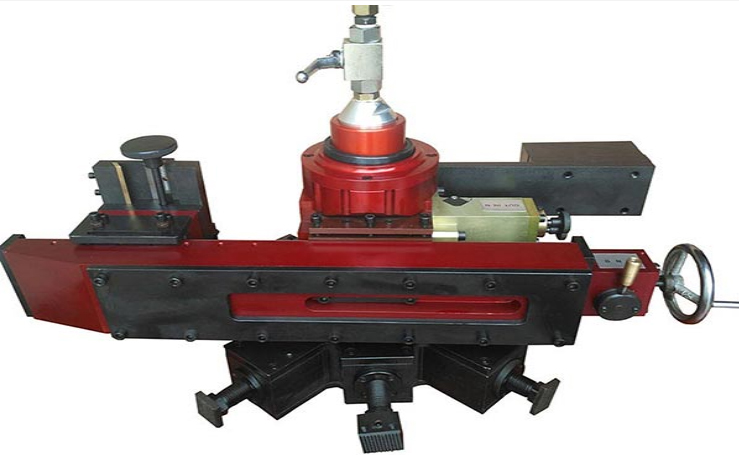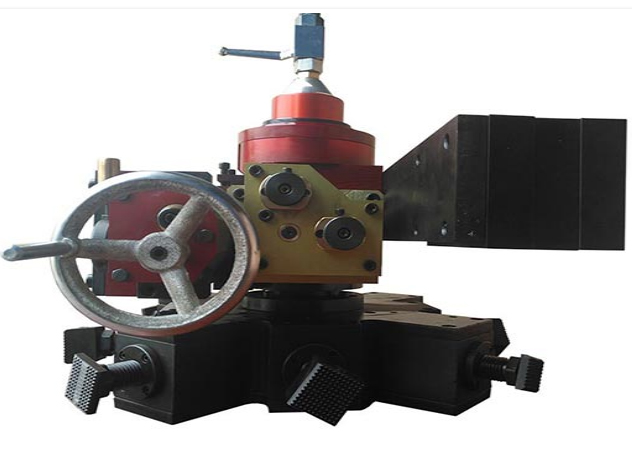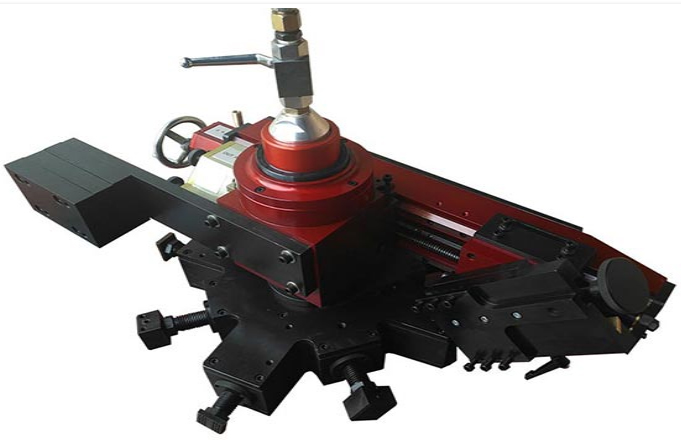 C860 Portable Flange Facerr
C860 Portable Flange Facer DESCRIPTION
C860 Portable Flange Facer machine for turning flanges with flat and conical sealing surfaces. Even in the basic configuration, the machine has both a facing head and an angled turning head for machining conical surfaces.
The rotating arm can be moved in the dovetail guide of the facing head so that the machining diameter can be set as required.
The machine has an automatic radial feed (revolution feed). A central drive shaft, which is switchably connected to the main spindle,
serves as the drive for the facing head, which is flanged to the lower end of the main spindle. The TDF-2 is clamped over the surface to be machined by means of four clamping arms and clamping bolts. For example, the flange holes can be used for this.
The C860 machine is aligned flat and centered using integrated adjustment devices.

C860 portable flange facer is versatile, and rugged ID Mount Flange Facer. It can machine flanges up to 34 inches (864 mm) in diameter. Designed for the rugged challenges of the oil, gas and chemical industry. This flange facing machine allows you to machine all types of flange facing, seal groove machining, weld prep and counter boring.




Facing Diameter
25.4-350 mm (1-13.78 Inches)
Clamping Diameter
25.4-254 mm (1-10 Inches)
Power Option
Manual/hand power