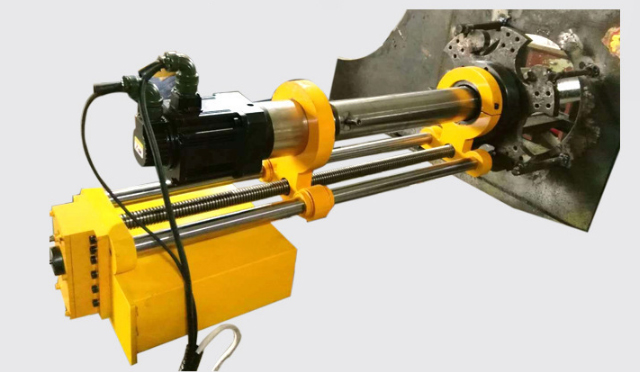 T90 portable line boring machine
T90 portable line boring machine

With the mobile drilling and welding technology, worn bolt bearings, worn out bushing fits and bores can be regenerated on site.
By build-up welding in the bore and the subsequent processing, it is possible to restore the original dimensions without major dismantling work.

Repairs and drilling work can be carried out with bore diameters from 30 to 400 mm. A tolerance of 0.02 mm is achieved when drilling to the necessary fits

This work is possible in all areas of construction, agricultural and industrial engineering.


T90 portable line boring machine is a versatile and modular mobile line boring machine, With the help of our mobile boring machine, rattling,
worn-out pin bearing points as well as worn, no longer perfectly fitting bores for plain bearing bushes or roller and joint bearings can be repaired.

used for repairing buckets and booms of excavator, the loader arms and bucket pin holes, etc. It's a must-have tool to rebore holes round and concentric again.
.

Specifications & Accessories

Standard Boring Bar (customizable)
40*1500 mm (1.57*59 Inches)
45-200 mm (1.77-7.87 Inches)
Feed Speed
1.5kw electric motor