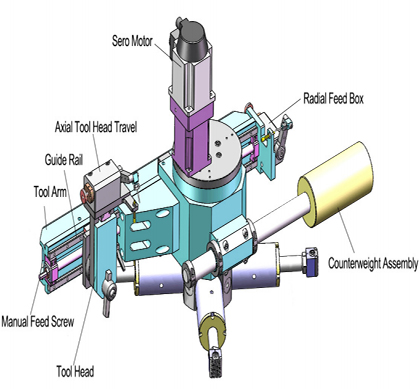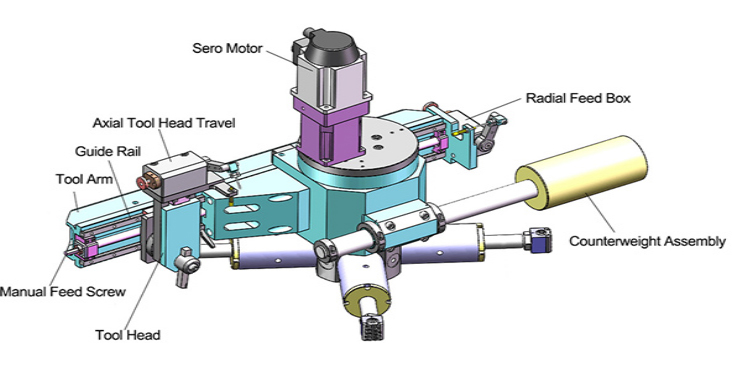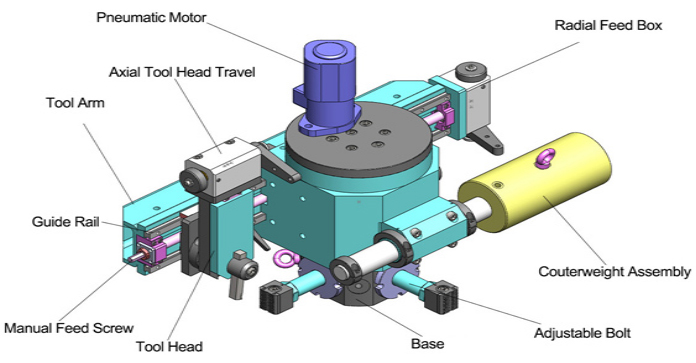 C1500 INTERNAL FLANGE LATHE
We offer a large selection of robust and innovative transportable flange lathes - for diameters from300-1525 mm (11.8-60 Inches),
both for internal clamping. Some of our machines can be configured to face, mill, or both, and many of our models are capable of face milling, milling,
chamfering, square milling, countersunk drilling, and cutting end pieces for welding. For easy set-up, smaller units are fitted with a quick snap-in mandrel,
while the larger units are installed with a separate bracket or chuck to which the router will be mounted.


300-1525 mm (11.8-60 Inches)
300-1500 mm (11.8-59 Inches)
Pneumatic motor /Electric Servo Motor